Your sole purpose is to serve Me…
The personal slave serves Me at least once or twice a month during a half or full day (8 hours). Besides that, I'll stay in frequent contact with him via WhatsApp, and he will do online work for Me. As compensation I expect a fixed financial tribute that must be paid each month. I capture all these obligations in a slavery contract, in which upon signing the slave becomes my property – and I will be his Owner – for the period of the contract.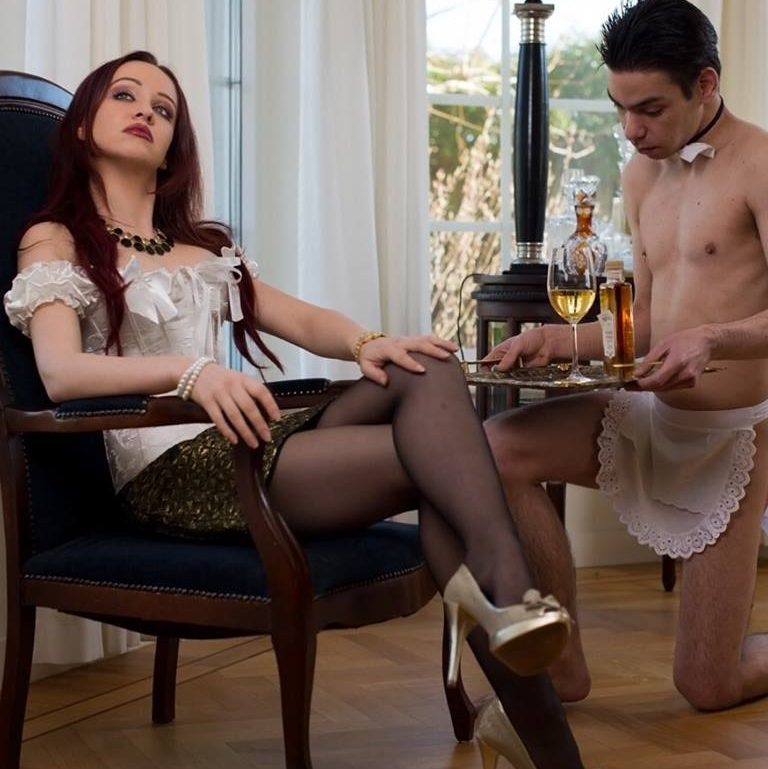 Living Remote from Me?
If you live remote from Me and cannot visit Me, then you still can become one of My personal slaves. I can train you no matter where you live.
GET TRAINED AS MY PERSONAL SLAVE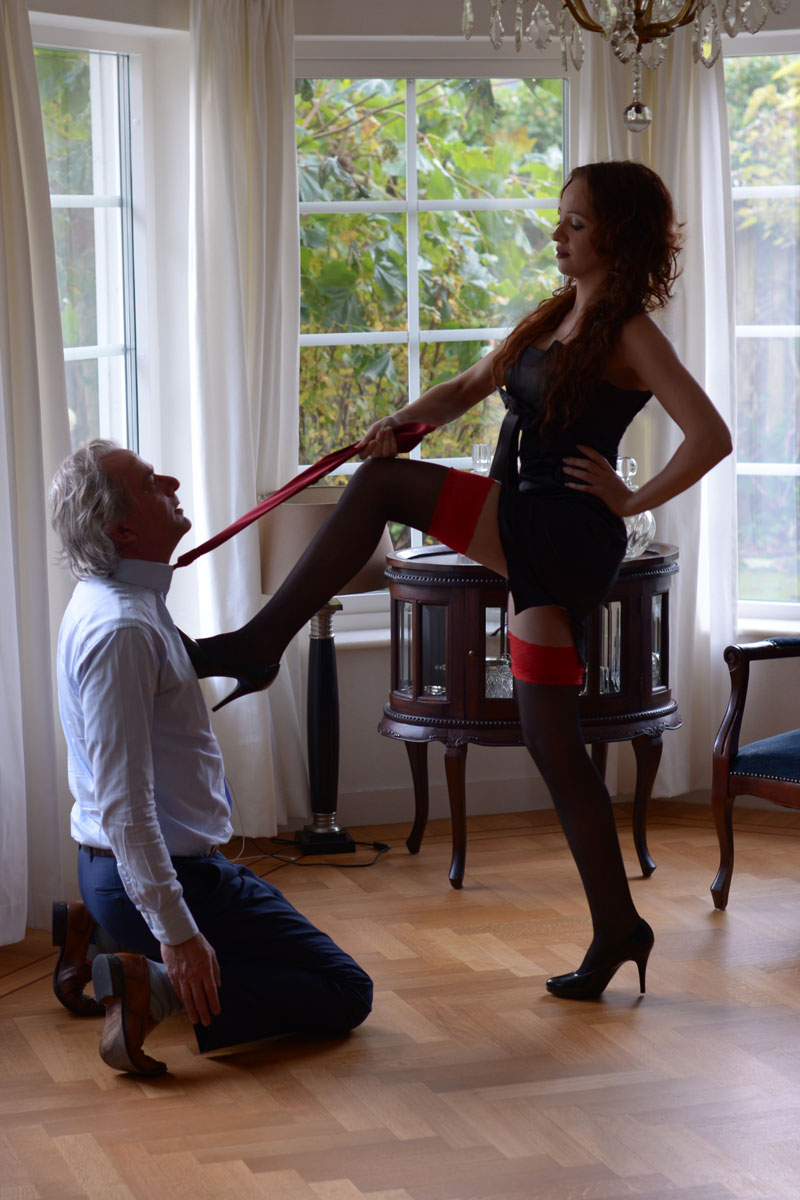 What's in it for you…
As My personal slave you have many privileges:
The privileges:
visiting parties together;
lunching/dining and shopping together;
participating in photoshoots and video's (anonymous, with mask);
contact outside sessions;
accompanying me to SM-studio's abroad;
you get a slavery contract;
you are entitled to call yourself "slave of Lady Fabiola".

To qualify for this position I want to know the slave well, and I expect him to have visited me various times in reallife sessions.
Carte blanche
The personal slave exists for My amusement and pleasure. he must forget his own wishes and desires, these are irrelevant. he should and will get his satisfaction fromm My pleasure.

I decide what will happen, I expect carte blanche. Nothing less!
Of course I do respect the hard limits of My slave, although I might push them at occassions. And I will consider his social situation.

Trust me: if I am pleased with you, you will feel very satisfied as well!
SERVE ME
Dien Mij, maak jezelf nuttig
Do you wish and dare to get in cont(r)act with me?
For a contract it is essential that you and I know each other well, and have built a relationship of confidence and trust.
I also need to know what turns you on, as well as your limits.

Are you ready?
YES, I wish to serve you unconditionally…
Show Me that you are serious, and respond extensively.
Tell Me all that may be relevant for your servitude to Me.
Are you not (yet) ready to enter into a contractual agreement, but you wish to serve Me as my personal slave? Then consider My personal slave arrangement