How long shall I lock you up?
How long are you sitting like this? One hour, two hours? You have no idea, you have lost any sense of time.

In the distance you hear the clicking of my heels, coming closer, but then, fading away again.

How long will I keep you imprisoned like this? You don't know.
That's up to me to decide, and me alone!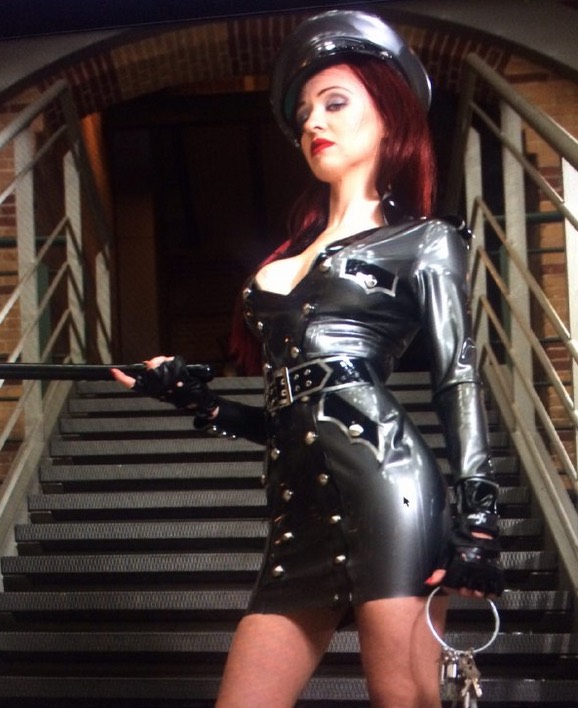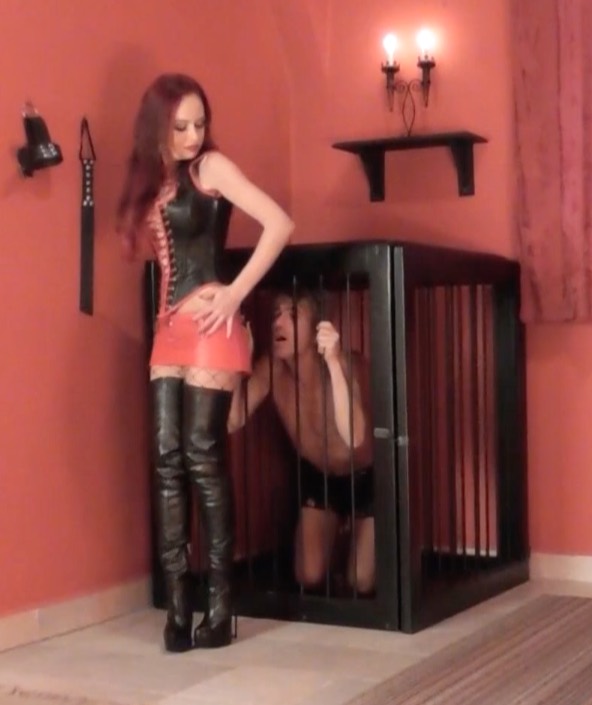 I am the Boss…
I can lock you up in complete isolation, for short term or long term.
So that you can reflect on your transgressions…

I can keep you overnight locked in a cage. You down there in a hard, cold and uncomfortable cage, while I enjoy a good night sleep in my warm and cosy bed.

Of course I keep an eye on you. Via camera, and every now and then I descend to have a look. And then I leave again, laughing out loud, leaving you behind in misery…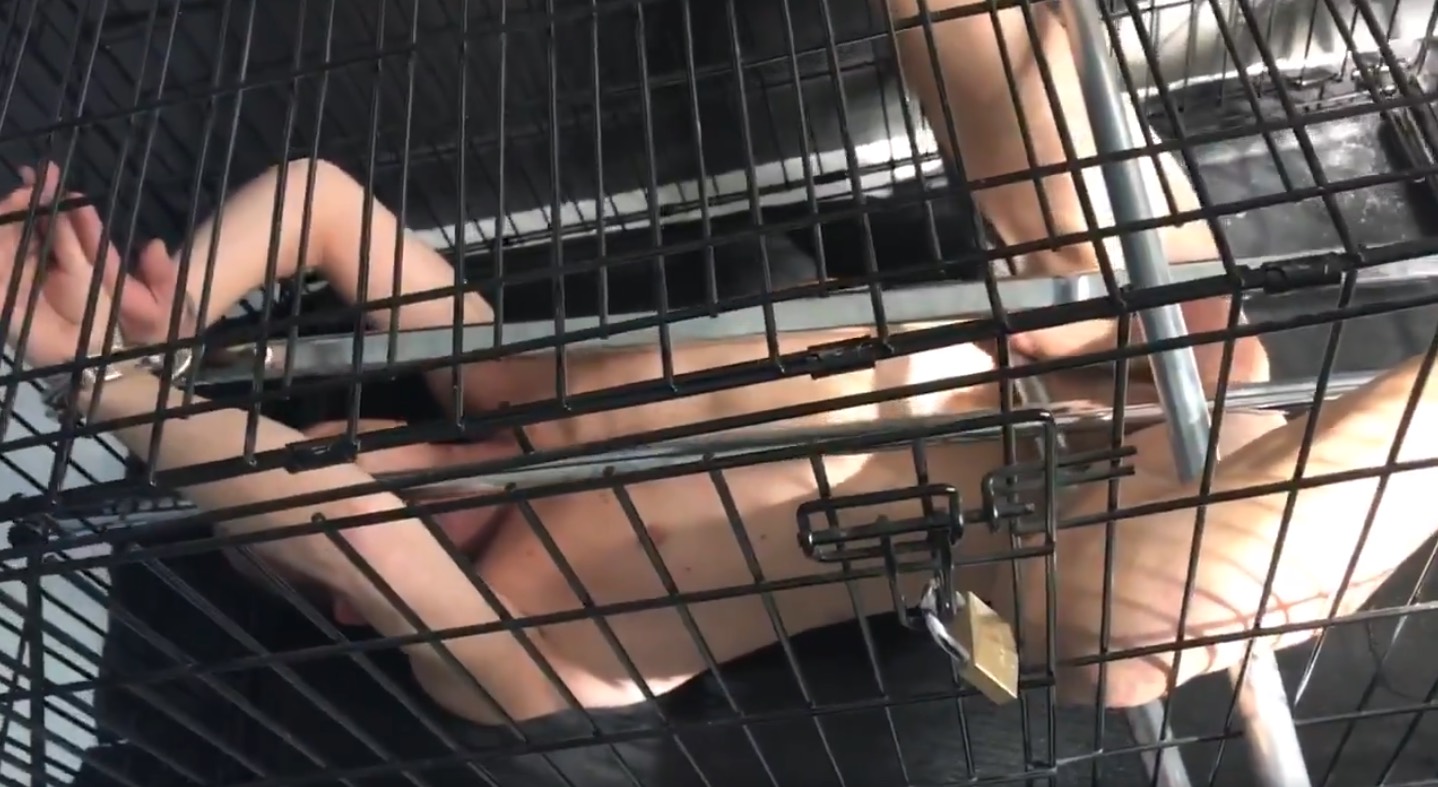 What are the possibilities?
How about I keep you locked in a coffin, a cage or a bench?
Or I can fasten you in my bondagechair… with little space to move!
24 hours Imprisonment
I can imprison you for 24 hours, including an overnight stay. That will cost € 650.

Of course you can book one or more hours of active sessions with it.
Each additional hour will cost € 200 extra.
Multiple hours Locked up
Would you like to stay for multiple hours in my cage, coffin or bench? That is possible for 5 hours, for € 350.

For additional hours a discount is possible.
Short time Locking up + session
For being locked up for a short time, consider combining it with a session of one or more hours.

The minimim session is 1,5 hour when locked up for 1 hour. For longer imprisonment, the minimum session is 1 hour.
Request Imprisonment
NB: Only after receipt of a € 50 deposit I will set a date with you!