Ik kan intens genieten van een slaaf die zich helemaal voor mij wegcijfert, die voor mij lijdt, zijn grenzen voor mij verlegt.
Mijn ervaring is dat als ik geniet, mijn slaaf altijd tevreden en voldaan vertrekt.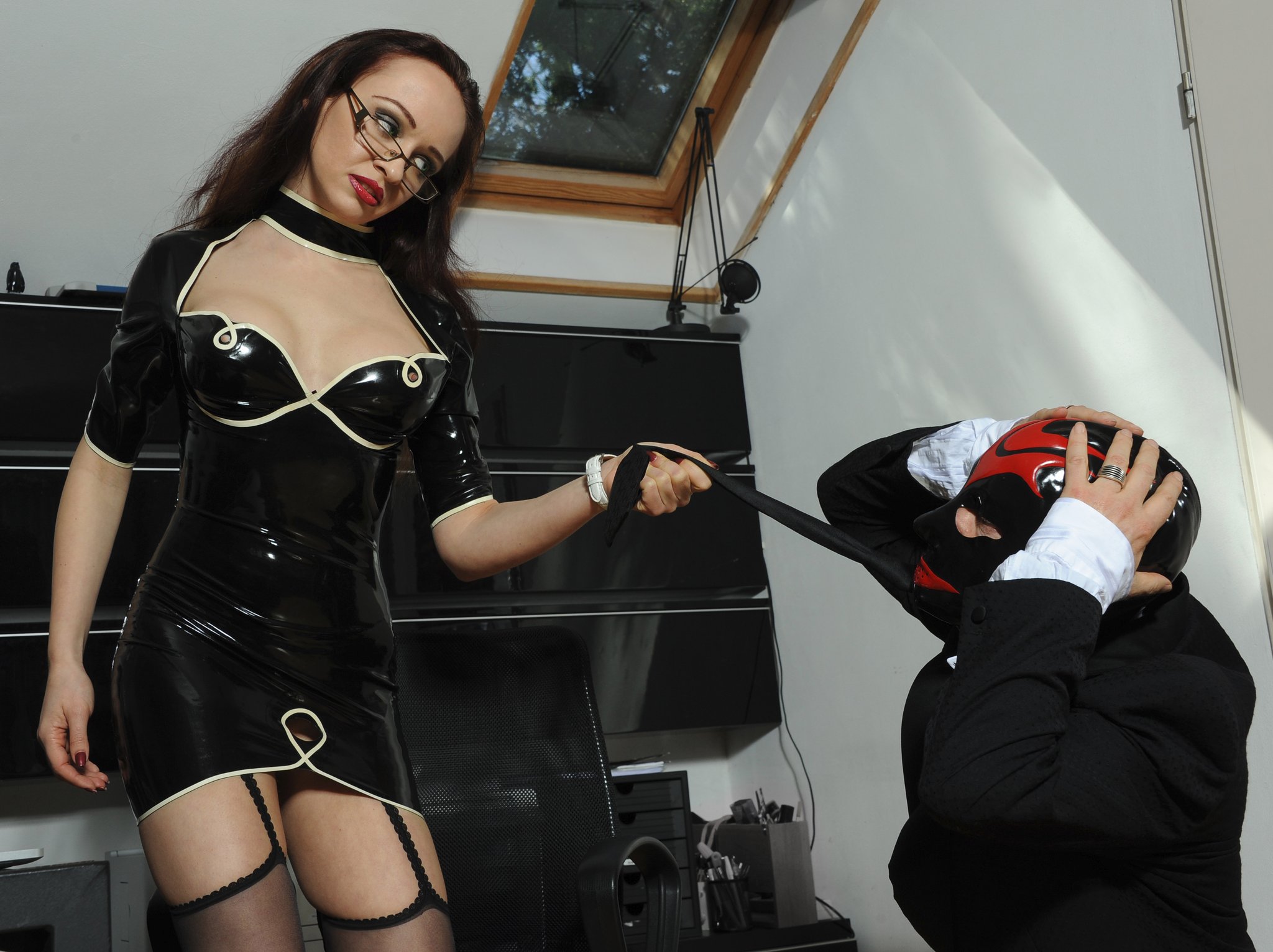 Ik onderscheid verschillende vormen van dienstbaarheid aan mij:
– personal slave
– sessie slaaf
Het is voor mij niet zo dat de ene vorm beter of belangrijker is dan de andere vorm.
Ik wil beide soorten slaven hebben.
Personal slave
Deze slaaf staat mij gedurende een vooraf vastgestelde periode ter beschikking. Daarbij hou ik rekening met zijn sociale situatie.

De personal slave dient mij minimaal een- of tweemaal per maand gedurende een dagdeel of een hele dag. Daarbuiten onderhoud ik veelvuldig contact met hem via WhatsApp, en doet hij online klusjes voor mij.
Als tegenprestatie verwacht ik een vaste vergoeding die per maand moet worden betaald.
Dit alles leg ik vast in een slavencontract, waarmee de slaaf tevens mijn eigendom wordt gedurende de contractperiode.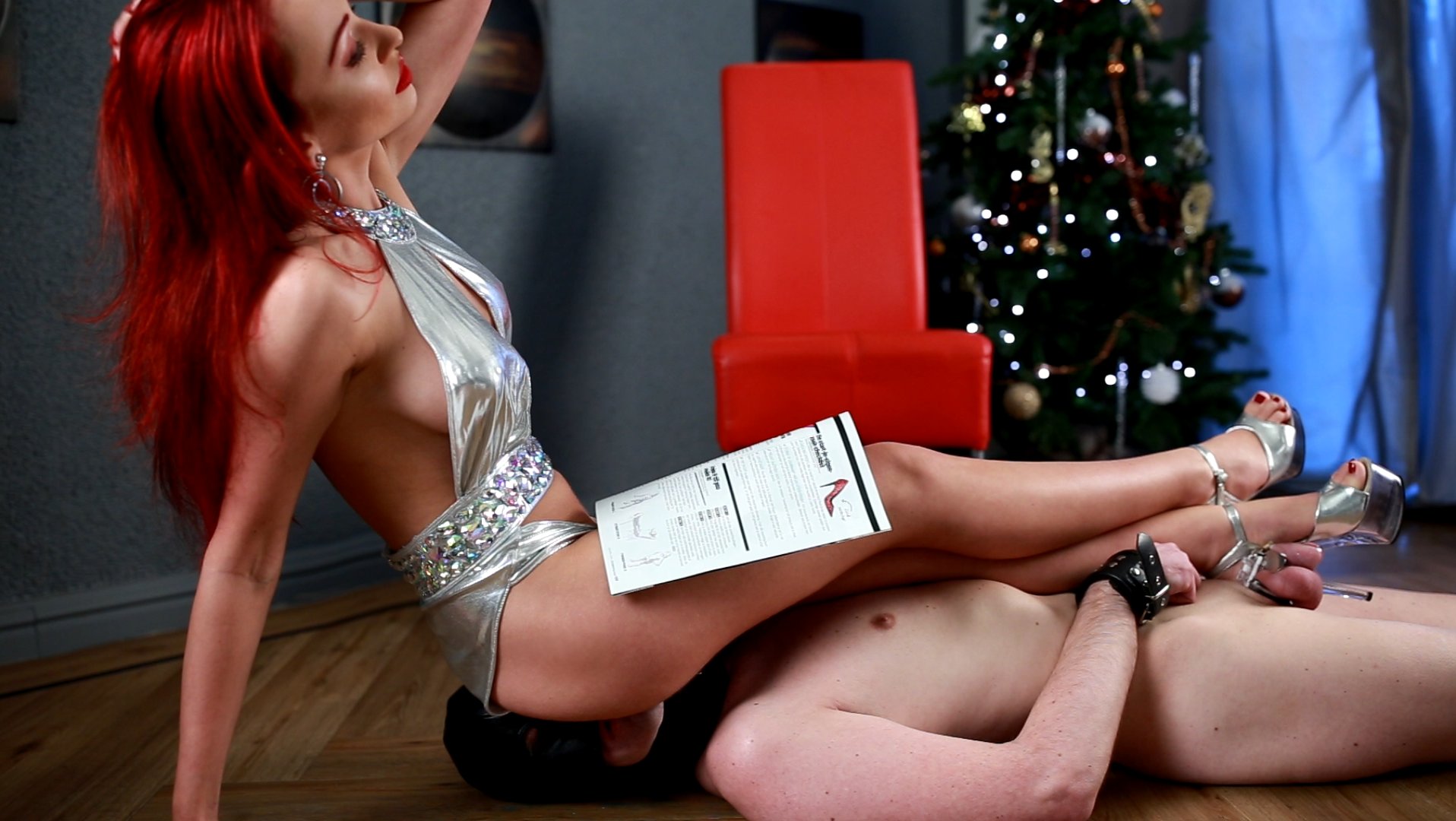 De personal slave is er voor mijn genot en plezier. Eigen wensenlijstjes kan hij thuislaten, zijn voldoening haalt hij uit mijn plezier. Uiteraard respecteer ik de harde grenzen van mijn slaaf.
De voordelen:
samen naar party's;
samen naar restaurants en shoppen;
deelnemen aan fotoshoots en video's (anoniem, met masker);
contact buiten de sessies om;
meereizen naar SM-studio's in het buitenland;
je krijgt een slavencontract;
je mag je "slaaf van Lady Fabiola" noemen.

Om hiervoor in aanmerking te komen wil ik een slaaf goed kennen en zal hij mij meerdere keren voor een sessie hebben bezocht.
Lees alles over mijn personal slave worden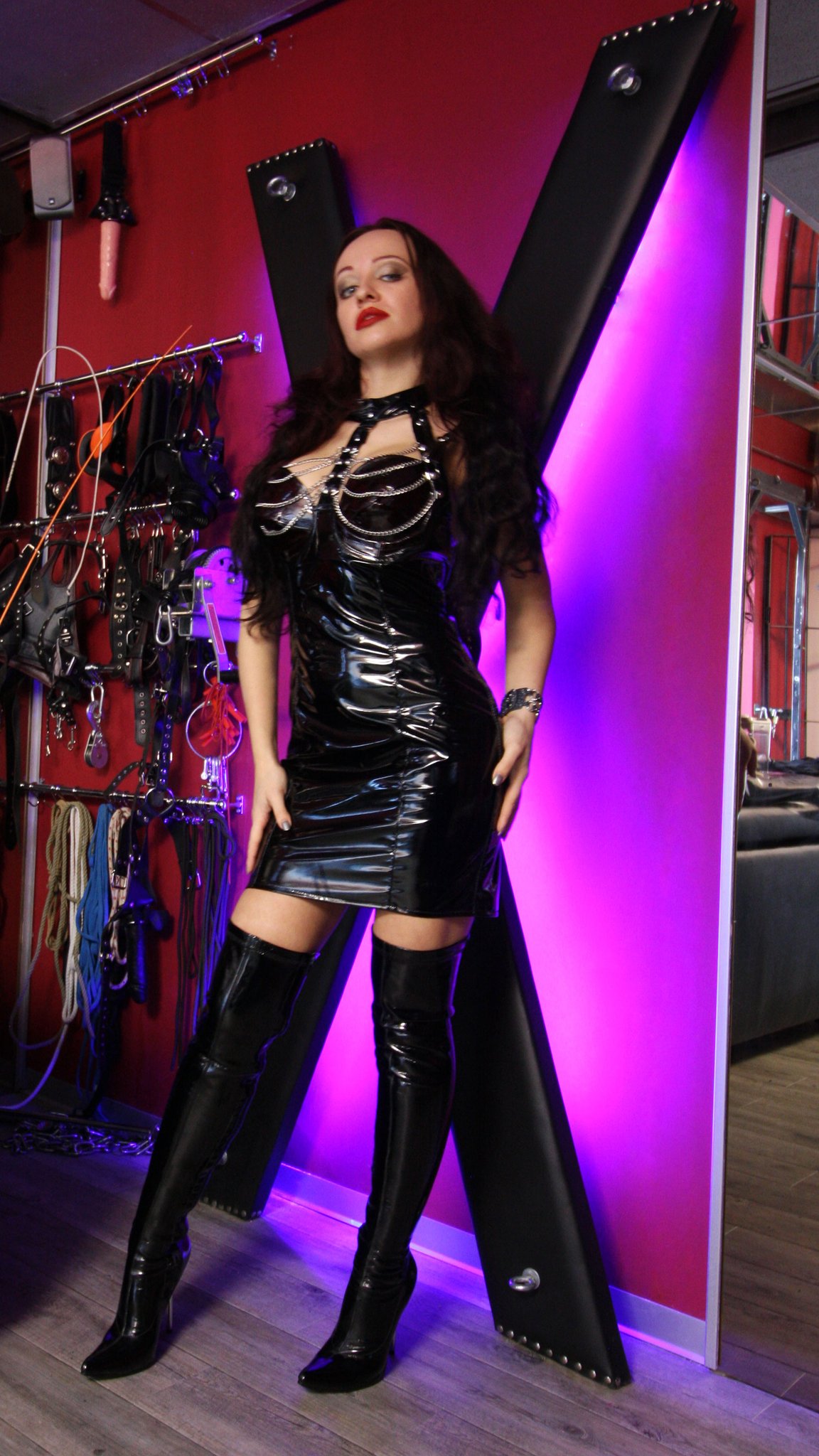 Sessie slaaf
Deze slaaf bezoekt mij voor een sessie van doorgaans 1 of 2 uur. Daarbij mag hij aan mij kenbaar maken wat hij leuk vindt.
Dit betekent plezier voor beiden.

Ik heb veel ervaring met Bdsm, dus als hij mij zijn kinks vertelt, kan ik daar diverse bijpassende variaties op bedenken die binnen zijn interesses passen.
Voor beiden een verrassende afwisseling binnen zijn voorkeuren.

Met dont's/grenzen houd ik altijd rekening.
De voordelen:
de slaaf mag zijn Bdsm wensenlijst kenbaar maken;
zeer professionele sessies.
Lees alles over een sessie bij mij