Opsluiting – voor hoe lang?
Hoe lang zit je daar al in isolatie? Een uur, twee uren? Je weet het niet, hebt elk besef van tijd verloren.

In de verte hoor je af en toe mijn hakken tikken, dichterbij komend, en dan weer weglopend.

Hoe lang zal ik jou daar nog opgesloten laten zitten? Je weet het niet.
Dat bepaal IK, en ik alleen!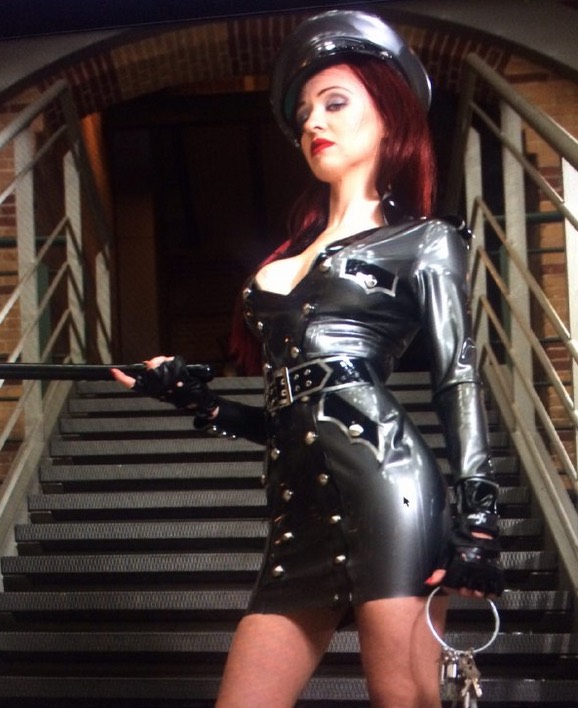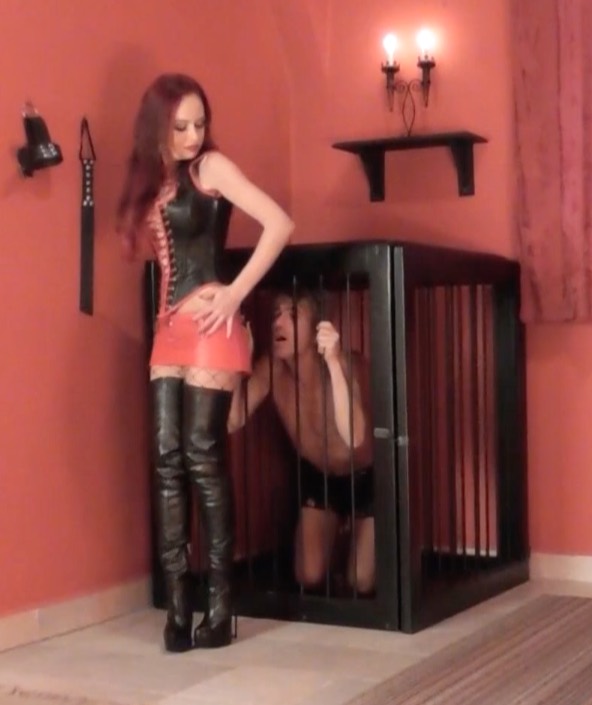 Ik ben een strenge gevangenbewaarster
Ik kan jou in complete isolatie opsluiten, voor korte of lange tijd.
Zodat jij je zonden kan overdenken…

Ik kan jou in een kooi laten overnachten. Opsluiting in een harde, ongemakkelijke kooi, terwijl ik heerlijk in mijn warme bed lig.

Natuurlijk hou ik jou in de gaten. Via de camera, en zo af en toe kom ieven kijken. En dan vertrek ik weer, jou ongemakkelijk achterlatend…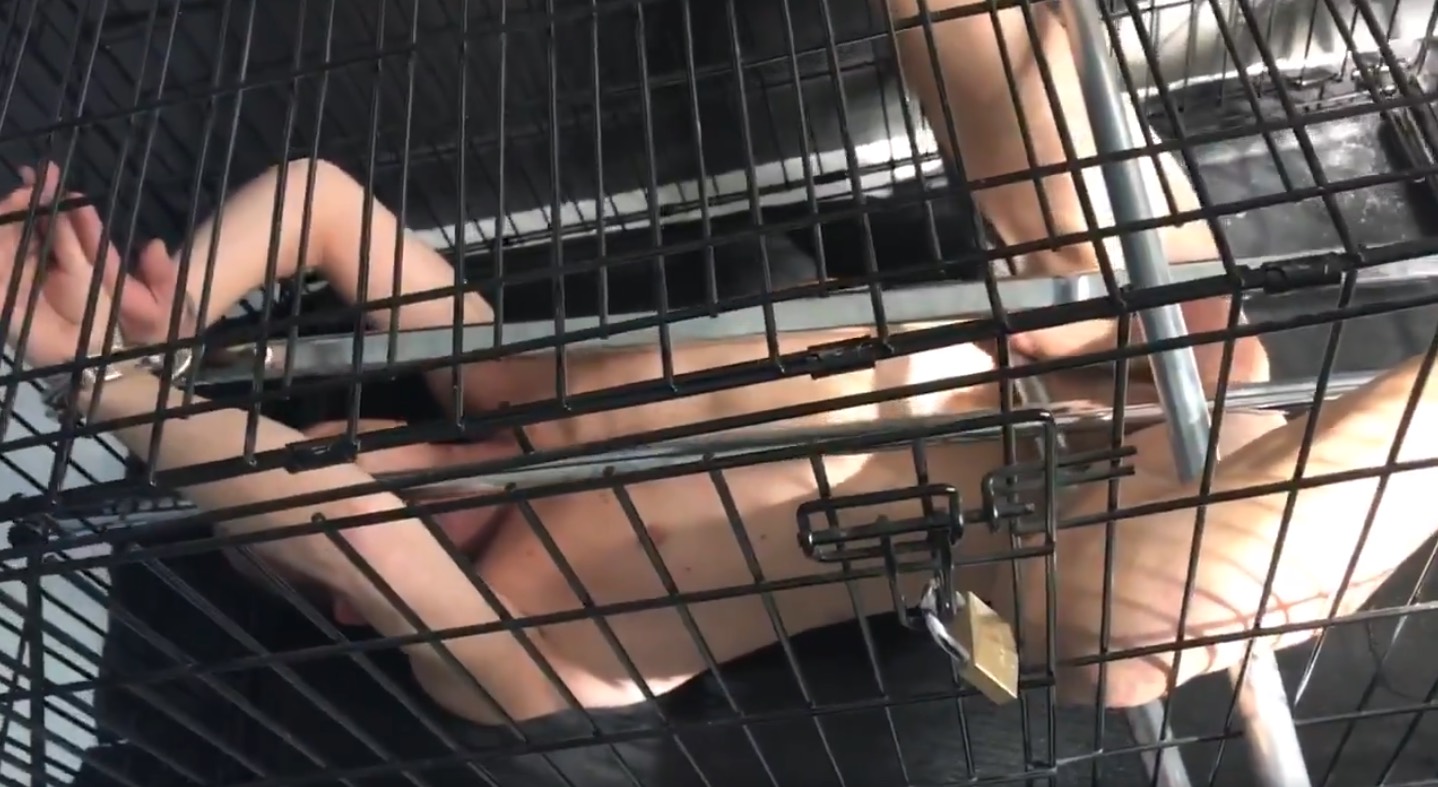 Wat zijn de mogelijkheden?
Wat dacht je van een verblijf in een kist, een kooi of een bench?
Of ik kan je vastzetten in mijn bondagestoel… Je kunt geen kant meer op!

Strenge ondervraging
Ik heb informatie nodig en die ga jij mij geven. Daarbij schuw ik geen enkel middel om jou aan het praten te krijgen.
12 of 24 uur Opsluiten
Ik kan jou 12 uur opsluiten, of – inclusief overnachting – 24 uur. Dat kost € 500 resp. € 650.

Natuurlijk kan je er een of meerdere actieve sessies bijboeken.
Voor elk uur sessie betaal je € 200 extra.
Meerdere uren opsluiten
Wil je meerdere uren opgesloten blijven? Dat kan vanaf 5 uur, voor € 350.

Meer uren opsluiting kan natuurlijk ook, dan is korting mogelijk.
Korte opsluiting + sessie
Je kunt ook de opsluiting ook combineren met een of meerdere uren sessies.

Bij 1 uur opsluiting is de minimale sessie 1,5 uur. Bij langduriger opsluiting is het minimaal 1 uur.
Opsluiting aanvragen
Het formulier is Engels, maar beschrijf je aanvraag gewoon in het Nederlands.

Let op: Pas na ontvangst van een aanbetaling van € 50 plan ik een afspraak met je in.